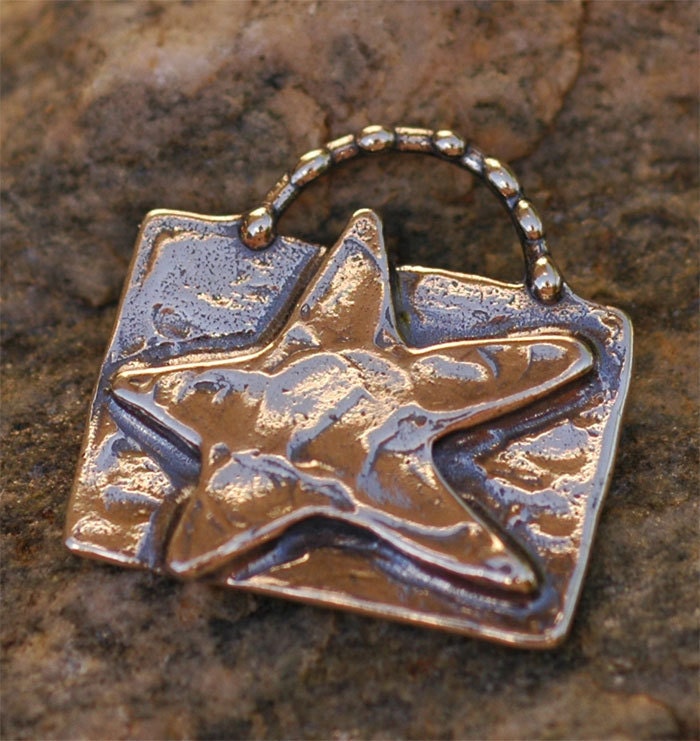 ~Our Own Signature Silver...
Star hangs over the edges just a tad for a little bit of whimsy. Backside is hand-etched "DREAM"
-Size 20mm x 14mm (does not include loop in measure)
-Thickness 2mm
-Sterling Silver
-Oxidized
-Handmade by me!
All of our signature silver is handmade by us!
Click Here to Visit My Etsy Shop!